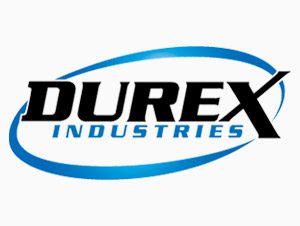 Durex Industries
Cast-in heaters, tubular heaters and cartridge heaters.
As a premier provider of industrial heaters and control products nationwide, we're proud to offer products from Durex Industries, a leader in the design and manufacture of high quality electric heaters and temperature sensors. At Thermal Devices we chose Durex Industries due to their extensive engineering experience and innovative product development. We sell an entire line of Durex thermocouples and resistance temperature devices, designed to meet demanding requirements in steel processing, engine temperature management, and chemical processing.
Durex also offers a comprehensive line of heaters suited for most thermal processing equipment. Our immersion heaters support tanks, reservoirs, and circulation flow applications. For heavy duty uses, Durex duct heaters provide maximum allowable watt densities based on size, weight, and footprint. Using Durex cable heaters, form a variety of shapes and sizes for applications where space restrictions may prove challenging. We also carry Durex circulation heaters, used to heat non-pressurized or highly pressurized fluids effectively. Finally, our cast-in Durex heaters are made from aluminum and bronze, widely used in industries such as semiconductors, medical equipment, food processing, plastics, pharmaceuticals, and textile manufacturing.
For more information on our entire line of Durex products, please contact our sales team directly.